Ekhidnas can be found at Skellige.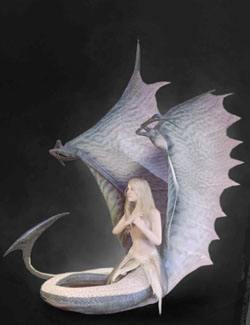 They are weak against Grapeshot, Hybrid Oil, Igni and Aard.
On the ground, however, they are virtually defenseless, and so a wise tactic is to damage their fin-like wings to force them to land. The Igni Sign also proves effective when fighting against them. Threatened or injured sirens will let out a terrifying shriek, leaving their opponents stunned while they escape — and their sisters swoop down for an easy attack.
Ad blocker interference detected!
Wikia is a free-to-use site that makes money from advertising. We have a modified experience for viewers using ad blockers

Wikia is not accessible if you've made further modifications. Remove the custom ad blocker rule(s) and the page will load as expected.