Salma can be found in Novigrad.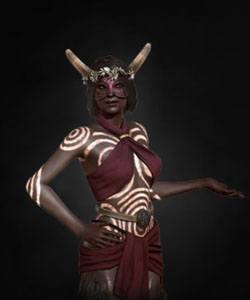 They are weak against Hybrid Oil and Quen.
Succubi and menads usually can be found near human settlements, including small villages and populous cities. They prowl at night, though when stricken by serious need they will leave their lairs during the day as well. They shower their affections on men as well as women, the young as well as the old, the ugly as well as the beautiful. Some of them are particularly fond of pastors and other holy men, whose seduction they treat as a sort of game.
Ad blocker interference detected!
Wikia is a free-to-use site that makes money from advertising. We have a modified experience for viewers using ad blockers

Wikia is not accessible if you've made further modifications. Remove the custom ad blocker rule(s) and the page will load as expected.