They can be found near farms.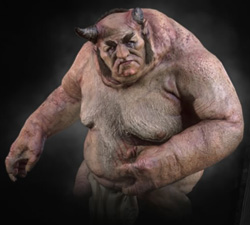 They are weak against Samum, Devil's Puffball, Relict Oil, Igni.
Sylvans and yakshas, a kindred species, are extremely rare woodland creatures whose appearance combines traits of goats and rotund men. These beings usually pose little danger, for they limit their contact with humans to playing harmless (though often bothersome) tricks and eating crops from their fields
Ad blocker interference detected!
Wikia is a free-to-use site that makes money from advertising. We have a modified experience for viewers using ad blockers

Wikia is not accessible if you've made further modifications. Remove the custom ad blocker rule(s) and the page will load as expected.